Get tips on how to Accelerate your Profits
+ receive your 3 Free Reports to support your Personal and Business Growth
What if your lifestyle could be perfectly aligned with your business?
Just imagine it, you have a clear picture of how you want the business to look and by when, you know you have a strategically capable Team and can leave the business in their hands whenever you need.
You have the right Dashboard you need to measure the profit drivers and you can monitor the Business activities on a constant basis so that you can make the necessary changes to maximise your profit margins.
The Company has a Mission that is loud and clear and one which separates you from the rest of the Industry, giving you the niche that catapults your business out of the price war race to the bottom.
When your vision is clear, your message is real and you can deliver on your promise, your business will thrive, your customers/clients will rave about you and the way forward will gather momentum.
At BizLeap, we will help you create a Plan that works and a Business that has a very definite direction making you more money and freeing up your time.
Ready to Unleash your Personal and Business Growth? Then let's start accelerating your Profits, Boosting your Marketing and Slashing your Costs. Let's have a chat on +61 410 473 068 or email me today chrisborrett@bizleap.com.au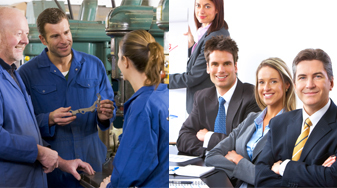 Accelerate Growth with Cutting Edge Business Strategies
With an emphasis on getting results fast, we begin the journey from where you are. From there we build the chassis and foundations upon which your dreams can be realised. Once you have the seeds for the Vision we can implement the action required with the appropriate tools.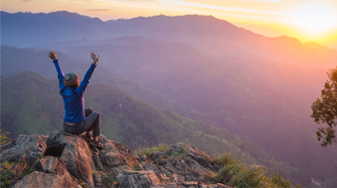 Get a Life with Personal Development
Once you understand the personal patterns, drivers and habits which rule you, life becomes easier as self-knowledge guides you in the right direction with absolute certainty.
Build Wealth with Property Strategies
If you grasp the principles of a see-saw, then you know leverage; if you know leverage, then you're on the way to knowing how real estate works; when you understand how real estate works, you begin to have the foundations of a great life.
Success Stories: Media Release
Treasurer visits RYCO 24/7 – Campbelltown Business of the Year
Treasurer Scott Morrison visited 2016 Campbelltown Local Business Awards Business of the Year Ryco 24-7 in Ingleburn today with Macarthur MP Russell Matheson to promote the Turnbull Government's plan for jobs and growth in the Macarthur region.
Ryco 24-7 fit and replace hoses for hydraulic systems, servicing various sectors including mining, agriculture, transport and engineering. Chris Redondo—a hoser and fitter by trade—started the company in 2009 in his parent's garage in Ingleburn.
Russell Matheson said: "Chris started with one mobile service vehicle and one employee. Today, his company has six vehicles, 3 service centres and eleven employees. Chris' journey is a remarkable success story for our region—and one we should be incredibly proud of.
The Treasurer said: "Our plan for jobs and growth is designed to help small businesses like Ryco 24-7. Chris hopes that turnover will hit $2m this year, so the company will benefit from a reduced tax rate and the instant asset-write, which will enable him to re-invest back into the business so that he can continue to grow and employ more people.
"Someone that's able to start a company from such humble beginnings and now employs local people deserves the full support of the Government, and I'm proud of the fact that the Treasurer and the Turnbull team are doing exactly that.
Ryco owner-operator Chris Redondo said:
20 June 2016
People, businesses or companies are often not sure what next steps to take when it comes to growth, marketing, margins, expansion, direction, profitability, a stressful work environment or a crash in team culture.
This is perhaps due to a lack of clarity not only about where they are going but how they intend to get there and to what degree they can enrol or inspire the team they have on board.
Too often, the team culture is what lets businesses down and the strange thing is that the people who should know best are the ones that know the least. Why? This is where we come in.
Whether it is getting the team aligned, increasing productivity, re-investing funds that will give the most leverage or reducing bleeding expenses, the recipe is an old one: know your team, trust your team, inspire your team and you will get the results you have always dreamed of.
You can do all the figures, put amazing marketing strategies in place, and you can implement all the systems you desire but without a winning team, who also have their own goals and dreams, your business will consist simply of a bunch of employees who will do whatever they need to do to keep their job. When they find something better they will leave.
Ready to Unleash your Personal and Business Growth? Then let's start accelerating your Profits, Boosting your Marketing and Slashing your Costs. Let's have a chat on +61 410 473 068 or email me today chrisborrett@bizleap.com.au
Success Stories
Chris is a great mentor; he was a huge support in a time when I needed clarity and direction. He is a wealth of knowledge, easy to talk to and walks his talk! He kept me accountable to getting things done in my life and work. It was a joy meeting with him every week and I highly recommend him as a business mentor.
Not only has Chris helped the Company and I achieve specific targets, overall, the personal satisfaction now is far higher and my quality of life far superior. If you're working too hard, stressed out, bored or feeling you can never live the life you deserve, do yourself a favour and ring him.
3 years later and here I am, same business but with a huge difference. Little did I know that day that I reached out to the world it would set a course of self-discovery, adventure, fun and laughter that I would never have believed possible.